Security+ opens the door to your cybersecurity career!
CompTIA Security+ is a global certification that validates the baseline skills necessary to perform core security functions and pursue an IT security career.
If you're looking to start or further your career in information security, then CompTIA Security+ is the certification for you.
CompTIA Security+ certification proves that you have the core competencies you need for your IT security career. For many aspiring cybersecurity professionals, getting this popular entry-level certification can be the first step toward a rewarding and demanding career
The CompTIA Security+ Certification is a global certification that validates the basic skills required to perform core security features and pursue an IT security career.
CompTIA Security+ emphasizes practical skills and ensures that security professionals are better prepared to solve a wider range of problems. This is the first security certification acquired by IT professionals to establish the core knowledge needed for a cybersecurity role and provide a foothold for intermediate-level cybersecurity jobs. Cyber security experts using CompTIA Security+ know not only how to identify security incidents, but also how to deal with them.
There are many benefits to getting CompTIA Security Certification. The most obvious advantage is that it helps you get a job in IT security. However, even if you're already in the security arena, getting this certification can help you grow your career.
CompTIA Security+ certification is earned by giving the exam CompTIA Security+ SYo-501.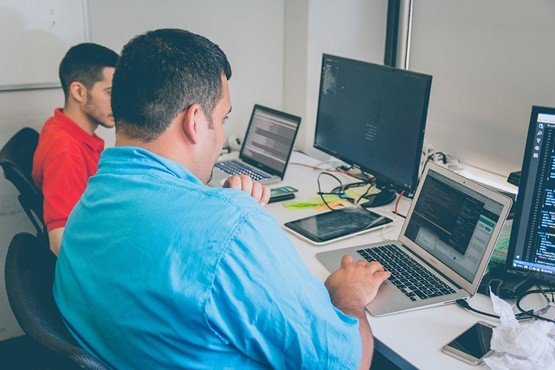 CompTIA Security+ is the first security certification a candidate should earn. It establishes the core knowledge required of any cybersecurity role and provides a springboard to intermediate-level cybersecurity jobs. Security+ incorporates best practices in hands-on troubleshooting, ensuring candidates have practical security problem-solving skills required to:
Assess the security posture of an enterprise environment and recommend and implement appropriate security solutions
Monitor and secure hybrid environments, including cloud, mobile, and IoT
Operate with an awareness of applicable laws and policies, including principles of governance, risk, and compliance
Identify, analyze, and respond to security events and incidents
Security+ is compliant with ISO 17024 standards and approved by the US DoD to meet directive 8140/8570.01-M requirements. Regulators and government rely on ANSI accreditation, because it provides confidence and trust in the outputs of an accredited program. Over 2.3 million CompTIA ISO/ANSI-accredited exams have been delivered since January 1, 2011.
What Skills Will You Learn?
Focusing on more threats, attacks, and vulnerabilities on the Internet from newer custom devices that must be mitigated, such as IoT and embedded devices, newer DDoS attacks, and social engineering attacks based on current events.
Includes coverage of enterprise environments and reliance on the cloud, which is growing quickly as organizations transition to hybrid networks.
Expanded to focus on administering identity, access management, PKI, basic cryptography, wireless, and end-to-end security.
Covering organizational security assessment and incident response procedures, such as basic threat detection, risk mitigation techniques, security controls, and basic digital forensics.
Expanded to support organizational risk management and compliance to regulations, such as PCI-DSS, SOX, HIPAA, GDPR, FISMA, NIST, and CCPA.
The CompTIA Security+ certification exam will verify the successful candidate has the knowledge and skills required to assess the security posture of an enterprise environment and recommend and implement appropriate security solutions; monitor and secure hybrid environments, including cloud, mobile, and IoT; operate with an awareness of applicable laws and policies, including principles of governance, risk, and compliance; identify, analyze, and respond to security events and incidents
Maximum of 90 questions per exam
Multiple choice and performance-based
750 (on a scale of 100-900)
CompTIA Network+ and two years of experience in IT administration with a security focus
English, Japanese, Vietnamese, Thai, Portuguese
Usually three years after launch
Pearson VUE- Testing Centers & Online Testing
CompTIA Network+ N10-008: What's in this version
Network architecture appears on the exam for the first time, including more emphasis on software-defined networking, ensuring that candidates understand network integrations and the cutting-edge technologies being used in deployments.
Emerging wireless standards and technologies are covered to allow businesses flexibility and maximal security when deploying networks.
Because constant access to both internal networks and SaaS applications drives productivity, network performance monitoring and high availability are covered as separate objectives.
Network security has been streamlined to focus on the critical aspects of hardening networks against malicious attacks and the secure execution of network deployments to protect against unintended data breaches.
What does on the CompTIA Security+ exam?
The skills that are covered in CompTIA Security+ have become a basis for all cybersecurity jobs and the new version has been updated to consider how cybersecurity jobs are becoming more specialized.
For example- security analytics. Because of this, the significance of and demand for CompTIA Security+ has increased for a large variety of job positions.
Successful candidates will have the following skills:
Analyze strategies developed by a cyber rival to attack networks and hosts and the preventive deployed to defend them
Acknowledge the principles of organizational security and the elements of effective security policies
Learn the new technologies and uses of cryptographic standards and products
Fix and arrange network and host-based security technologies
Define how wireless and remote access security is enforced
Define the standards and products used to enforce security on web and communications technologies
Analyze strategies for ensuring business flow, risk tolerance, and disaster recovery
Summarize application and coding weaknesses and identify development and deployment methods create to reduce them
Keep your certification up to date with CompTIA's Continuing Education (CE) program. It's designed to be a continued validation of your expertise and a tool to expand your skillset. It's also the ace up your sleeve when you're ready to take the next step in your career.
Get the most out of your certification
Information technology is an incredibly dynamic field, creating new opportunities and challenges every day. Participating in our Continuing Education program will enable you to stay current with new and evolving technologies and remain a sought-after IT and security expert.
The CompTIA Continuing Education program
Your CompTIA Security+ certification is good for three years from the day of your exam. The CE program allows you to extend your certification in three-year intervals through activities and training that relate to the content of your certification. Like Security+ itself, CompTIA Security+ ce also carries globally-recognized ISO/ANSI accreditation status.
You can participate in a number of activities and training programs, including higher certifications, to renew your CompTIA Security+ certification. Complete CertMaster CE, an online, self-paced CE course, or collect at least 50 Continuing Education Units (CEUs) in three years, upload them to your certification account, and Security+ will automatically renew.
Add Your Heading Text HereWhat does the Security+ Exam cover?
CompTIA Security+ covers the following fields and topics:
Threats, Attacks, Vulnerabilities: Analyze traces of intrusion to identify malware types or compare and contrast attack types
Identity and access management: Implement identity and access management controls or differentiate common account management techniques
Technologies and Tools: Fix common security issues or deploy mobile devices securely
Risk management: Explain the importance of policies, plans, and procedures related to corporate security
Architecture and Design: Integrate the concepts of secure application development, deployment, cloud, and virtualization
Cryptography and PKI: Compare or contrast the basic concepts of cryptography or implement a public key infrastructure.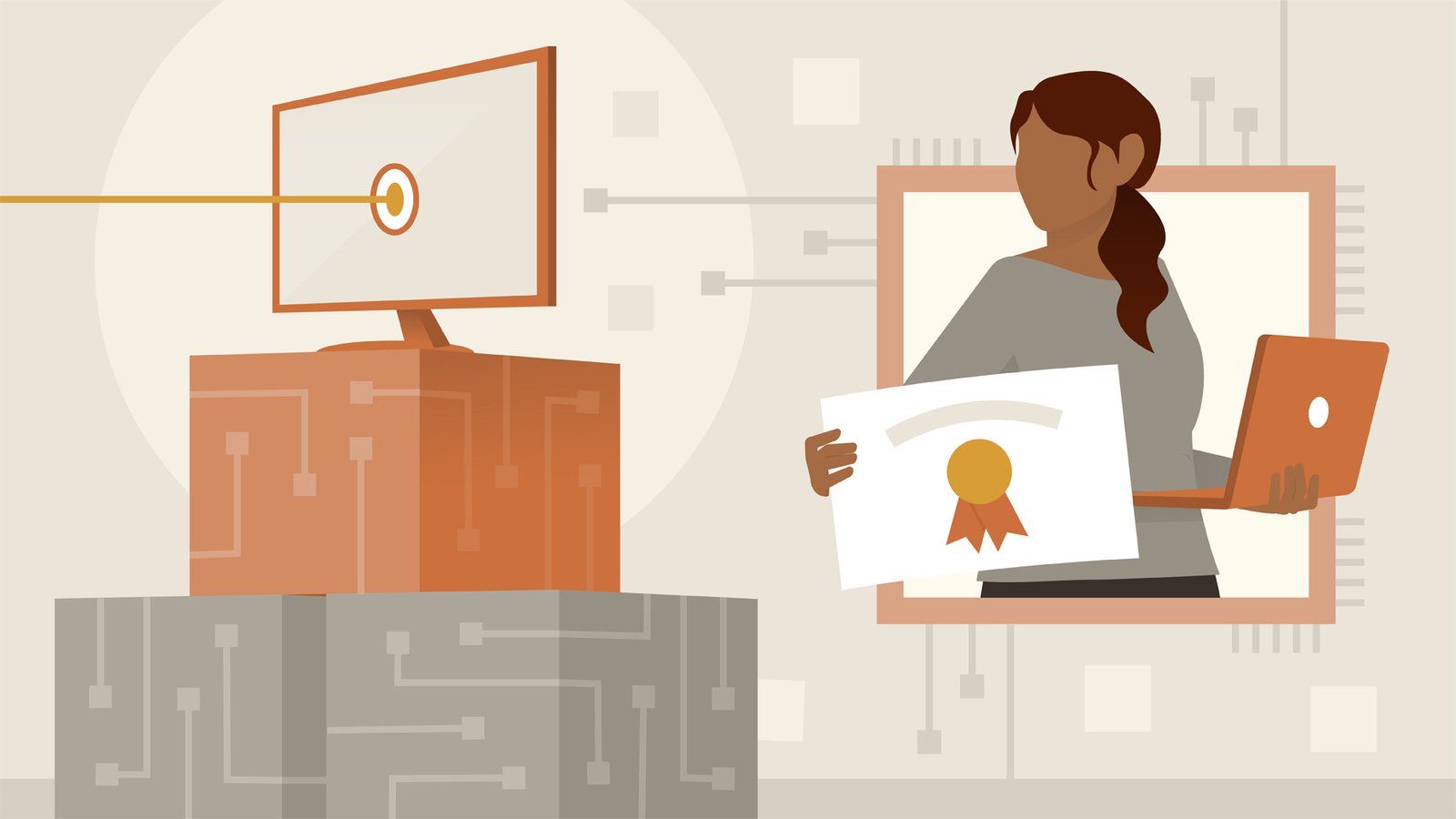 What are the job opportunities after the CompTIA Security+ certification?
Many information security jobs use skills and knowledge validated by Security +.
CompTIA Security+ certification prepares candidates for the following Job Opportunities:
SOC Analyst
System Administrator
Vulnerability Analyst
Database Administrator
Cyber Security Consultant
Information Security Analyst
Information System Architect
Cyber Threat Hunter
Security administrator
Junior IT Auditor / Intrusion Tester
Security specialist
Security advisor
Safety engineer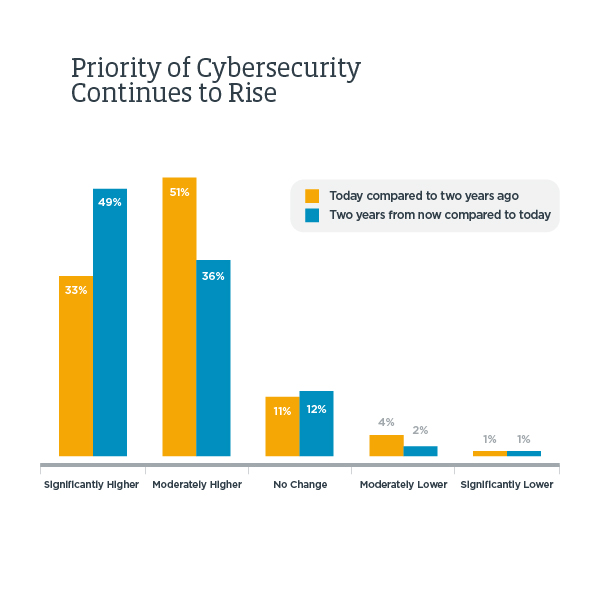 How much you can earn by CompTIA Security+?
The average salaries of CompTIA Security+ jobs area:
SOC Analyst: $ 68,356
System Administrator: $ 69,946
Vulnerability Analyst: $ 83,830
Database Administrator: $ 80,149
Cyber Security Consultant: $ 80,906
Information Security Analyst: $ 82,424
Information System Architect: $ 100,844
Cyber Threat Hunter: $ 111,216
Therefore, if you are looking for ways to improve your career outlook, or if you want to learn how to better protect your organization's network and data, consider CompTIA Security Certification. Definitely a rewarding investment!