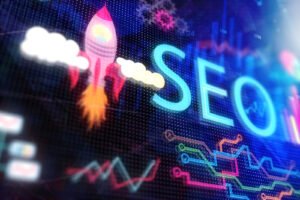 Every brand whether it's new or old needs SEO, because of its cost-effectiveness & valuability. It helps to reach more customers according to their interests.
In the past few years, the need for SEO has risen so much that every business has separated their budget for SEO as massive customers have already shifted to online, even the most traditional and people having old thinking have been shifted to the internet today.
SEO help's your business/ website to increase its searchability & visibility on the internet ultimately gives you more traffic and that too according to your business niche.
Below mentioned some of the most important reasons that why your business needs SEO to take it to the next level.
Gives You Organic Seach Results (Primary Source of Traffic)
There is no doubt in saying that SERPs (Search Engine Result Pages) play an important role in overall SEO. Organic Search gives a massive boost to business and its performance as it gives businesses to create a critical component like a funnel for their buyers and ultimately gets more conversion rates.
As we know, that Google has taken a large part of the search market than other search engines (not mentioning their name). But this doesn't mean that other search engines are not contributing to the search market, it's just that Google has a larger margin on the search market. Being the most usable search engine we should follow all Google algorithms to rank on SERPs.
Of course, it costs money. But it does great things, right?
SEO is comparably cheap than PPC (Pay Per Click), it can give you shocking results but takes time to show off its true potential. As it is Cost-Effective but still it is an investment for your business, not a marketing cost.
SEO Implementation is like digging for water, it takes time but in the beginning but makes things work great afterward.
Gives You New Opportunities
Long-term and high-quality SEO will always be there to help to appear on the top of the search results which leads you to achieve new opportunities for your business to grow.
If your brand understanding with the customer is better, more opportunities will be there to help them thrive.
Conclusion
As the Need for SEO has Increased soo much in the last few years. SEO helps people with their queries. It gives the correct results according to their requirement. Hence gives more traffic to your website and increases your business value and maintains its brand name. It also increases people's trust that they will get genuine results.
Hence, SEO plays an important role in any business and every business, and every business should consider this.