CCNA CyberOps Certification & Training
Overview
This training is delivered in two different formats, instructor-led classroom or online training over the Internet with the use of video conferencing. This is designed to train the applicants to identify, design, and recommend the best Cisco solutions for small and medium-sized businesses. Lectures, labs, and interactive cases are provided to increase your knowledge of the products and to best position them to meet customer's demands. It gives the installation, configuration, and troubleshooting information that people in technical support required to install and configure the Cisco Certification products sold with the help of two-tier distributions. CCNA CyberOps curriculum carries basic mitigation of security threats, basics of wireless networking concepts and terminology, and performance-based skills.
Why should you be a CCNA Certified?
As being a networking professional, you will develop industry-supported skills and credentials that you will be able to promote to future employment opportunities. With your CCNA certification, you will be able to understand and promote the fact that you have the necessary skills to do your job effectively and you are certified by the Experts in Network Technologies.
What are the eligibilities for CCNA? 
As per the CCNA Certification course, the applicants have to know Networking Technologies and Computer Hardware (A+ Certification). Basic knowledge of networking and TCP/IP is required. An applicant without the above knowledge will find it very difficult to proceed.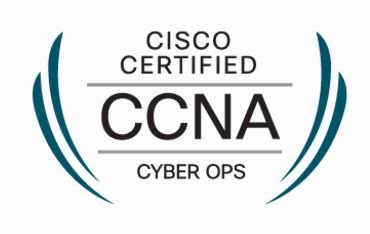 Topics Covered
Network Concepts
Security Concepts
Cryptography
Security Monitoring
Attack Methods
Endpoint Threat Analysis and Computer Forensics
Network Intrusion Analysis
Incident Response
Data and Event Analysis
Incident Handling