C|EH Master Certification: How to Become a Certified Ethical Hacker
C|EH Master course Explanation:
A reputable and well-known Certified Ethical Hacker program is C|EH. Participants must pass the practical exam to achieve C|EH Master certification and receive their master's certificate. Various techniques, methodologies, tools, tricks, and security precautions are covered in this course. In contrast to conventional theoretical courses, you will participate in interactive seminars and hands-on labs. and demonstrated their value as cybersecurity experts.
Enroll Now to Learn More About the Plans & Prices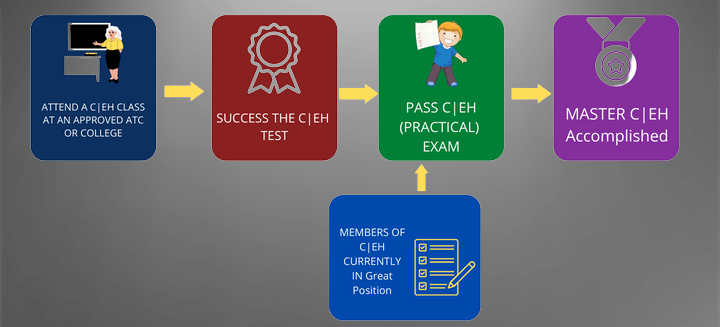 What is C|EH (Master) Certification?
The C|EH Master Certification is a professional certification offered by the EC-Council. The CEH certification proves that the holder understands critical security issues.
This includes anyone responsible for protecting information assets, including network administrators, security officers, and system engineers. To qualify for the Certified Ethical Hacker credential, candidates must pass a rigorous exam that tests their knowledge of hacking methods and defenses.
Why C|EH Master Certification?
To be placed at the tip of your organization's cyber spear, you must be confident, proficient in your job, and at the top of your game. You must be able to think on your feet and act quickly, appropriately, and proportionally. 
The C|EH Master certification allows you to prove to your employer, your peers, and most importantly to yourself, that you can indeed take on and overcome challenges found in everyday life as an ethical hacker. 
However, we don't provide you with exam simulators to demonstrate this. We put your skills to the test by giving you real-world problems to solve in a real-world setting with real-world time constraints.
Do you run towards danger?
Do you step up when things are tense or difficult? Do you want to be the one that leads the charge against the opposition for your team? Make a case for yourself using C|EH Master if your answers are yes!
How do I meet the C|EH (Master) Credential?
The world-renowned Certified Ethical Hacker Master degree is the next generation of the coveted certification and a logical "next step" for people who already have it. You can demonstrate that you have learned something by earning the C|EH Master designation.
We don't give you practice exams to show that you are competent in ethical hacking. While many other certification companies claim to use performance-based assessments, in practice they rarely test your skills in a real-world setting. The majority of these "performance-based assessments" only involve interactive simulations or ways to conceptually assess your knowledge.
We use laboratories and technologies that require you to solve specific ethical hacking challenges under a time constraint, just as you would face in the real world, to test your abilities with real-world obstacles in a real-world setting! In the EC-Council C|EH (Practical) exam, a realistic copy of a major organization's sophisticated network, which includes DMZ, firewalls, and other network systems, is used to test your ability as an ethical hacker to find and attack real-time vulnerabilities while also auditing the systems. This is a unique opportunity because so few certifications create environments like this, and others—including reputable brands—can only make general claims about providing hands-on learning without being able to deliver experiential learning that is comparable to actually putting the ethical hacking techniques learned to use while working in the real world.
The Key Features of C|EH Master Training
You must possess the C|EH Certification, which is approved by ANSI, as well as the CEH Practical Exam Certification, to be given the title of C|EH (Master). The basic CEH exam cannot be taken without meeting certain requirements, though. 
To take this exam, applicants must be at least 18 years old.
The prerequisite for learners is either a high school diploma or an undergraduate degree. You can do it after the 10th & 12th.
The C|EH Master certification training covers an array of topics in today's digital world, various techniques, methodologies, tools, tricks, and security precautions are covered in this course.
In contrast to conventional theoretical courses, you will participate in interactive seminars and hands-on labs. and demonstrated their value as cybersecurity experts.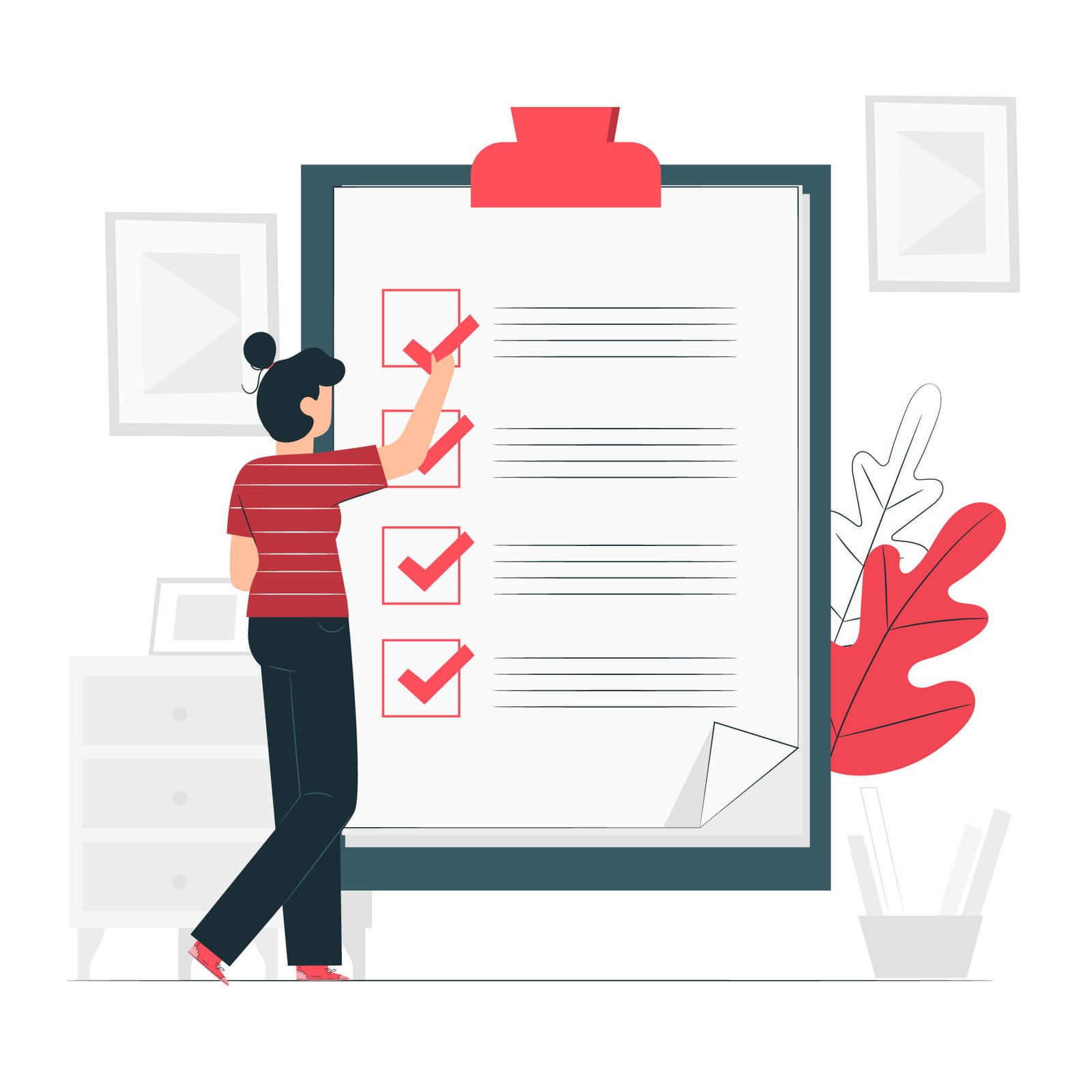 EC-Council also provides training and vouchers. 
Visit the Ground Cyber website for all the details. We offer the best IT training services in the region. To address client needs, we have fresh, creative ideas. We are a reputable and expanding IT security expert. We are providing The C|EH (Master) certification voucher for every student.
Enroll Now to Learn More About the Plans & Prices
C|EH practical is an exam to check your ability to use hacking techniques for specific purposes. The exam is prepared to provide you with the skills required to defend your institution against cyber-attacks. Exam topics include penetration testing, risk management, and incident response.
To pass the C|EH Practical exam, you must show skill in using a variety of hacking tools and techniques. You must also identify potential security risks in a network environment. The exam consists of 120 questions and takes 6 hours to complete.
Additionally, you will have a certain amount of time, exactly like in the real world. 20 real-life scenarios are included in the test, which was created by a group of skilled SMEs. The exam's questions are meant to verify the fundamental abilities needed in the Ethical Hacking areas as described in the CEH programme.
The C|EH (Master) certification's advantages:
To help you "live" through an attack as if it were real and provide you access to more than 2200 frequently used hacking tools, our security specialists have created over 140 laboratories that closely resemble real-time scenarios in the course. This will immerse you in the world of hackers.
Since "a picture is worth a thousand words," our developers have included all of this information and more in over 1685 specially designed slides with rich graphics to aid in your understanding of complex security concepts. Our Certified EC-Council Instructor will present this information to you in a 5-day hands-on class.
This course's objective is to teach you an ethical hacking methodology that you may apply to penetration testing or other ethical hacking scenarios. You leave the room with highly sought-after ethical hacking abilities.
The C|EH (Practical) is a six-hour practical test that was created to stringent standards by subject-matter specialists in the field of ethical hacking.
The new industry-required qualification, the C|EH (Practical) certification, will be awarded to individuals who reach and surpass the established skills level.
EC-Council is the first in the world to offer a completely online, remote proctored practical exam is EC-Council!
The overall advantage of a practical exam that is completely proctored anywhere in the world is that firms will have a certificate that is trustworthy and validates skills when hiring cybersecurity specialists. Organizations can now efficiently train, test, and deploy a workforce that is cyber-ready thanks to its global availability.
Security officers, auditors, security experts, site administrators, and anybody else concerned about the integrity of the network infrastructure can greatly benefit from the Certified Ethical Hacking training course.
Module 1: Introduction to Ethical Hacking
Module 2: Footprinting and Reconnaissance
Module 3: Scanning Networks
Module 4: Enumeration
Module 5: Vulnerability Analysis
Module 6: System Hacking
Module 7: Malware Threats
Module 8: Sniffing
Module 9: Social Engineering
Module 10: Denial of Services
Module 11: Session Hijacking
Module 12: Evading IDS, Firewalls, and Honeypots
Module 13: Hacking Web Servers
Module 14: Hacking Web Applications
Module 15: SQL Injection
Module 16: Hacking Wireless Networks
Module 17: Hacking Mobile Platforms
Module 18: IoT Hacking
Module 19: Cloud Computing
Module 20: Cryptography.